Most people, when buying a motorcycle just wing it. They simply go for it once they see the model or product they want. That is a big mistake. It is important to create a checklist of things to do before you buy one.
Research motorcycles and find your preferred one
Here in Canada, there are several motorcycle manufacturers to choose from. You have Suzuki, Triumph, KTM, Royal Enfield, and of course, Piaggio. Researching motorcycles means understanding the technical side and performance of these vehicles.
You need to learn about their specifications and what they mostly stand out for. Some motorcycles stand out for their performance and durability. It is best to pick more than one of your preferred motorcycles.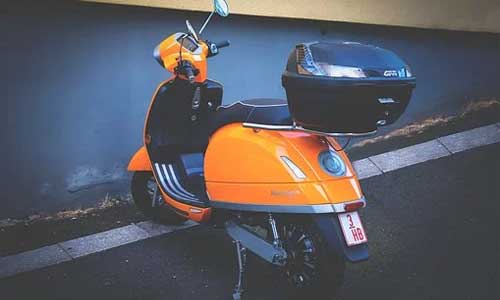 Learn more about motorcycle insurance
Here in Canada, motorcycle insurance is a big cost given that two-wheel vehicles are more dangerous. You need to make sure that you get insurance on day one you start driving your motorcycle.
Consider your finances if you need a loan
Make sure that you are financially stable enough before buying a motorcycle. This might mean having enough savings to buy one, cash at hand or apply for a loan. There are different loan packages out there you apply for. However, you need to pick one that is ideal for your financial situation and preferences.
Compare Prices
In the first step, we've mentioned to pick out more than one motorcycle you might consider buying. Now, compare their prices. You don't always need to pick the cheapest one. Consider factors other than just price, but make sure to choose one that fits all your preferences.
Find a dealership and visit it
There are hundreds of motorcycle dealerships or sellers across Canada. There are surely a couple near you. Make sure to do your research on these stores as well and find out if their offers are different from each other for the same motorcycle brands. Check for promos or discounts.
Negotiate
Don't forget to negotiate to get a better and more affordable deal.
Request a Test Drive
Before you pull the trigger ask for a test drive to get a feel of the motorcycle you want. Because it is different when you drive the motorcycle compared to what you envision what driving it is like with all the information you know.
Buy the Motorcycle and Safety Equipment
Finally, go buy that motorcycle and of course, a helmet and other safety equipment.
Stay safe out there. Subscribe to our newsletter for more.